Natural Language Processing • NLP Tasks
Named Entity Recognition
Named entity recognition is the first step towards information extraction that seeks to locate and classify named entities in text into pre-defined categories such as the names of persons, organizations, locations, expressions of times, quantities, monetary values, percentages,etc.
The task in named entity recognition is to find and classify names in text.
Named entity recognition (NER) — sometimes referred to as entity chunking, extraction, or identification — is the task of identifying and categorizing key information (entities) in text. An entity can be any word or series of words that consistently refers to the same thing.
Every detected entity is classified into a predetermined category. For example, an NER machine learning (ML) model might detect the word "super.AI" in a text and classify it as a "Company".
It's a simple NLP task that classifies each word in its context window of neighboring words.
How does it work?

NER model is a two step process:

Detect a named entity
Categorize the entity

Use word vectors and make context window of word vectors -> neural network layer -> logistic classifier for specific entity type such as location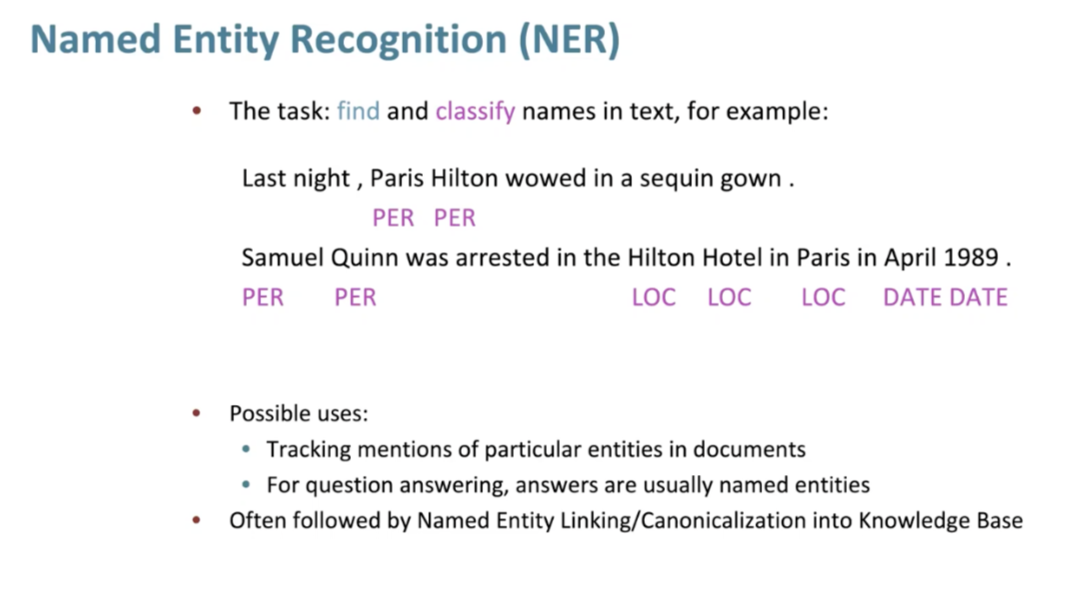 Dependency Parsing
Dependency parsing is the task of extracting a dependency parse of a sentence that represents its grammatical structure and defines the relationships between "head" words and words, which modify those heads.
It is the process of examining the dependencies between the phrases of a sentence in order to determine its grammatical structure.
A sentence is divided into many sections based mostly on this. The process is based on the assumption that there is a direct relationship between each linguistic unit in a sentence. These hyperlinks are called dependencies.
A sentence is parsed by choosing for each word what the other word it is dependent of.
Neural dependency parser(Chen and Manning 2014) takes the main parts of speech tags and dependency labels.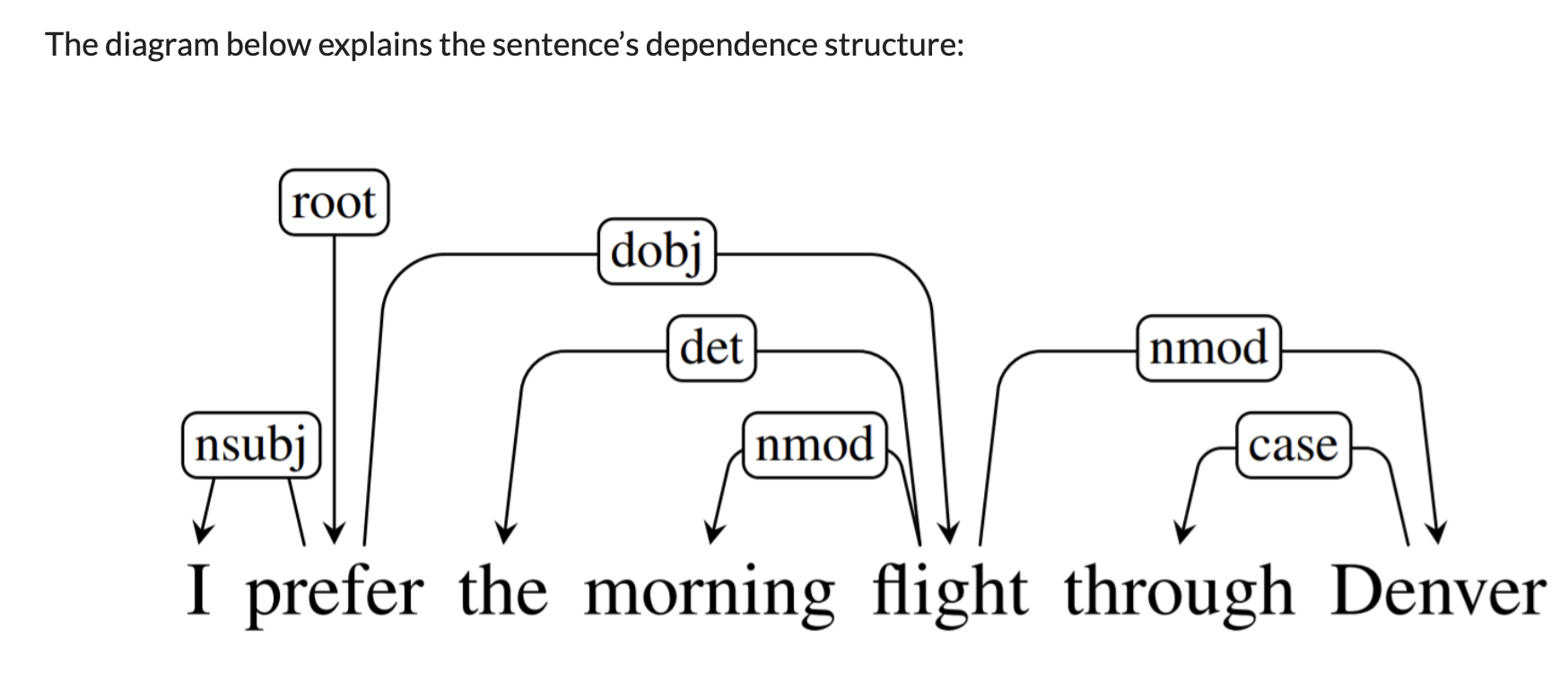 Citation
If you found our work useful, please cite it as:
@article{Chadha2021Distilled,
  title   = {Neural Nets},
  author  = {Jain, Vinija and Chadha, Aman},
  journal = {Distilled Notes for Stanford CS224n: Natural Language Processing with Deep Learning},
  year    = {2021},
  note    = {\url{https://aman.ai}}
}